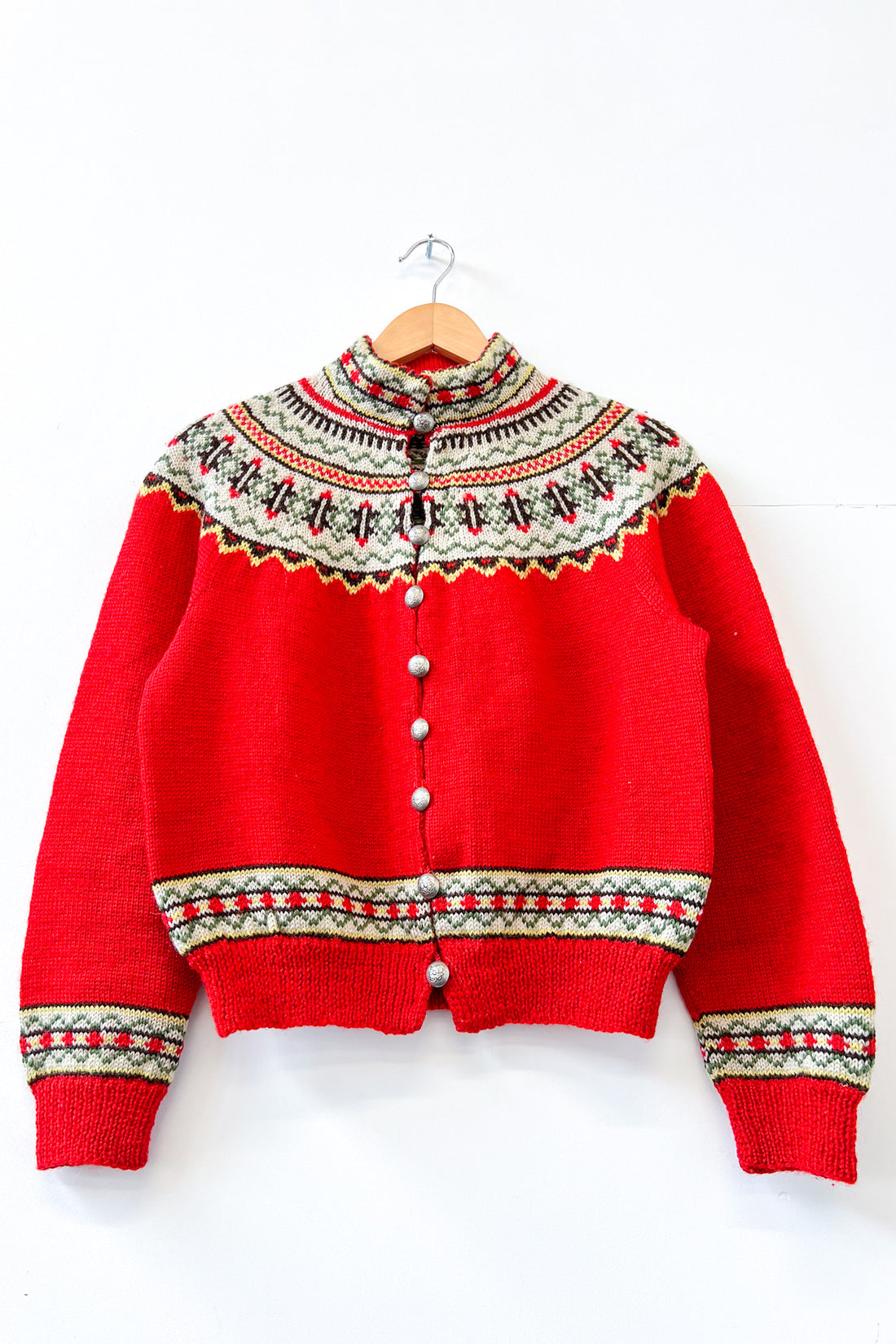 Vintage Icelandic Fairisle Cardigan
A stunning hand knitted Icelandic fairisle cardigan. Featuring circular yoke patterned designs throughout, raised high neckline and metal buttons at the front. Ribbed hems and cuffs.
Semi fitted and slightly cropped. 
Vintage from the 1940's
Please remember, these garments range from 30 to 100+ years old and often exhibit insignificant signs of wear or age. We only sell garments that we believe have merit and beauty in their design regardless of small blemishes.
All vintage items are priced as-found. Obvious imperfections or significant issues will be mentioned in listing.
Machine wash cold / hand wash and hang dry.
We offer free UK shipping and free worldwide shipping for orders over £200. We offer returns within a 14 day period. Find out more here.
Love vintage?
explore our shops
We have two beautiful retail spaces in the heart of London, where you can delve into our curated collections of vintage gems.